GSA FIFA 18 Cup
We organized Ministry of Sports' FIFA 18 Cup, a qualifier for FIFA eWorld Cup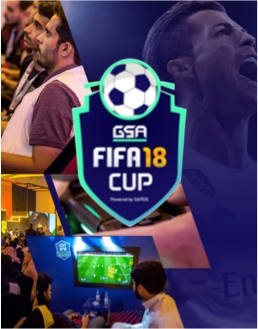 We organized GSA FIFA 18 Cup, a qualifier for FIFA eWorld Cup
In collaboration with Saudi Esports Federation, we organized the GSA FIFA 18 Cup, the most important FIFA tournament, that was a qualifier for the ultimate FIFA eWorld Cup in 2018.
Held in Jeddah, the Cup was open to residents of Saudi, UAE, Kuwait, and Qatar. The gaming tournament was played on both PlayStation and Xbox consoles where players battled it out to represent Saudi Arabia in FIFA 18 Global Series Playoffs.
GSA chose us to be their tech partner and we provided a cohesive tournament management platform for gamers and organizers to efficiently participate in the Esports tournament.
We provided end-to-end customer support while managing all technical needs of phase 2, which was the offline qualifying round.
A prize pool of nearly 1,000,000 SAR was offered to the winners.