Baloot Championship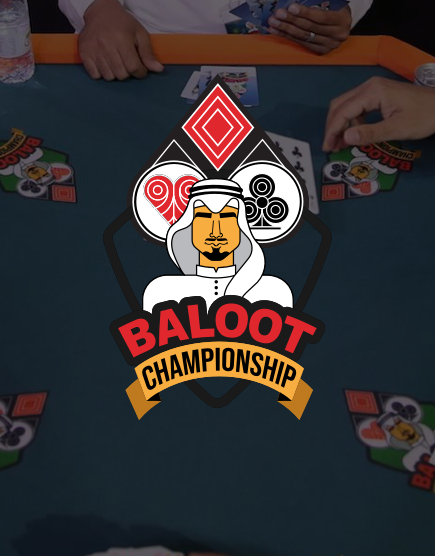 It's our 3rd year organizing GSA's Baloot Championship!
For 3 consecutive years, we organized the massively popular Baloot Championship, which as of now, in 2020, had 16,000 players.
Realizing the vast popularity of Baloot among Saudis, we organized the first-ever Baloot Championship back in 2018, in partnership with GSA, which saw over 12,288 participants in a four-day competition. The contestants were vying for a total prize pool of two million Saudi Riyals.
This year too, we built an extensive bracket system for organizers, while also providing RFID playing cards to participants for easy tracking throughout the gaming tournament.
For event management and tech assistance, GSA chose us as their key tech partner. We created a consistent player check-in system along with an umpire mode. We also built a schedule management and live statistics system that aided in conducting a smooth tournament.
As an elite Esports platform, we gave online solutions throughout the championship. We created a mobile mode which meant that referees and admins were able to add scores for each match live and on the move. On-ground staff was also present for customer services.
Owing to its fame, Baloot has managed to gain huge participation in multiple competitions. We'll continue to provide our unwavering support in all GSA led events and games.