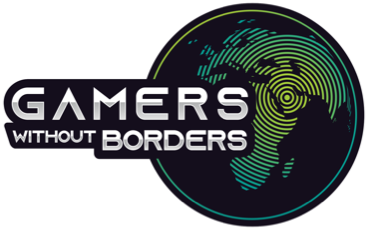 official tournaments
A straight substitute for the football action on the pitch, eager fans will be able to enjoy the Saudi Pro League – the region's favourite league – once again! In a Gamers Without Borders first to be played out live on FIFA20, the eMBS Challenges will see each clubs' football stars unite with professional gamers to go head-to-head against their league rivals!
#OurLeagueIsBack
09 - 14 May
eMBS League Challenge
The electronic league's second edition will feature all 16 clubs proudly represented by both their gamers and professional footballers, who will all have high hopes of securing the prestigious title that they can then celebrate with their fans at home and across the country. The tournament will take place in a group stage format, with teams then advancing to the knockout stages until just one team remain – and they are crowned champions!
---
01 - 03 Jun
eMBS Cup Challenge
In the second edition of the tournament, the eMBS Cup Challenge is the cup format of the eMBS League, where gamers and footballers from the Saudi Pro League's clubs will take part in a knockout competition on FIFA20. Every team gets just one chance in the race to glory, so make sure to join other football enthusiasts and don't miss out on watching every move LIVE as gamers and professional footballers unite in pursuit of their clubs' gaming dreams!
---
stars challenges
Invitational tournaments to Saudi and the region's best individual gamers and teams streamed for everyone to enjoy! You can't miss out on tournaments featuring your favourite gamers that are guaranteed to be action-packed! More tournaments across the game titles we all love will be announced in due course – stay tuned for updates!
05 - 07 May
Fortnite – Solo
Two hundred of the best Fortnite players in Saudi Arabia and across the region will battle it out in a solo tournament held over two days, with prized giveaways worth $13,000 up for grabs for ten competing players. Streamed live for thousands to watch, the tournament will also feature popular names in the studio talking you through every move and celebrating the tournament's most epic moments! Valuable prizes and giveaways will also be provided to fans throughout the tournament.
---
20 - 21 May
SPL Club Fans' eCup
Fans of the Saudi Pro League have the unique opportunity to represent their club against rival fans representing their own clubs in a single elimination knock-out tournament – and all with prized giveaways worth $2,500 up at stake. Get behind your clubs and watch every minute of the action LIVE!
---
26 - 28 May
Fortnite – Duo
The second edition of the game we all love! This time, 100 of Saudi and the region's best duo teams will go head-to-head against each other over 72 hours that promises to be packed with excitement, thrills and action. Just five teams will get a share of the prizes and giveaways worth $17,500 being put on the line. More prizes and giveaways will be distributed among the viewers joining in on the action! Who will come out on top? Make sure you cheer on your favourite teams and follow every minute of the action LIVE.
---
ALL THROUGHOUT
STREAMING PROGRAMS
This is every gaming enthusiast's evening fix! Tune in to watch Saudi's most popular gaming stars take part in fun and interactive two-hour long evening shows. Watch the best highlights from the daily community tournaments, friendly rounds of competitions, listen to podcasts about the gaming industry and participate for a chance to win daily prizes worth thousands of dollars.
---